Supalite
Despite its name, the Supalite is actually one of the heavier solid conservatory roofs we compare, weighing considerably more than the Leka Warm Roof and the Ultraroof, for example. That's more weight being added to your frames, so if you choose this roof, you better make sure your window frames and foundations are up to the task.

Supalite is ideal to replace a low pitch lean to roof as it goes down to 10 degrees which is equal with the lowest pitched tiled roofs we compare.

It will, however, be up in a flash! With a lightning fast two day installation period. That leaves very little time where your foundations will be roofless and exposed, always a bonus.
Installation Time (days)
2
Component Features
Tie Beam Free

A tie beam is a horizontal bar or beam that 'ties' the roof together to keep it in the correct position and supports additional load from wind and snow.

Solid roof systems that are based on conservatory technology will require a tie beam that is visible inside, but systems based on more traditional building principles have stronger beams and therefore never require a tie beam.

Internal Lighting Pelmet

An internal plastered pelmet which runs around the perimeter where the top of the windows/doors meets the roof. It gives a more extension-like feel to a room and is a great place for spotlights and speakers.

Slimline Aluminium Cappings

Vital to the overall aesthetics of your conservatory roof, most tiles have matching hip and ridge caps, but these can often be quite thick, if you're after a slimmer, modern look, some systems have a coordinated slimline aluminium capping finish.

Read more about different finishes here.

Thicker Matching Cappings

Lightweight Slate Effect Tiles

Lightweight Shingle Effect Tiles

Traditional Roof Tiles

No Cold Spots

A cold spot is an area of the roof where there is a gap in the insulation, these areas will be colder and creates a greater risk of condensation forming which could lead to mould issues.

Fire Tested

This means the roof has been fire tested as an assembled structure (conservatory). A full fire test evaluates how all the parts of the roof interact in a fire, rather than relying on a fire safety certificate of separate components.

Meets Building Regulations

All solid conservatory roofs require Building Regulation approval because a certificate is required when you are selling your home. If a roofing system is already pre-approved, the process is much easier, more certain and quicker.
Finish/Roof Surface:
Shingle Look Tiles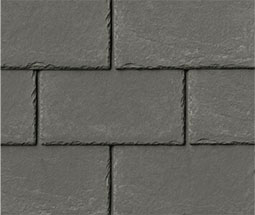 Tapco Slate
External Flashings, Vents & Vaulted Ceilings