Elegant Tiled Conservatory Roofs
Tiled conservatory roofs have a distinct aesthetic that could be the perfect match for your property. They offer fantastic energy efficiency, keeping your conservatory comfortable all year round.

Our tiled conservatory roof comparison tool makes it easier than ever to look at the key features of each tiled roof and from here, you'll be able to find the one that's right for you and your home.
Easily look at the U-values of our tiled conservatory roofs.
Find a minimum pitch that will let you get the perfect look.
Match to your homes tiles with our filter by finish option.
With our comparison tool, compare tiled conservatory roofs in seconds.
Find Your Perfect Solid Roof Now!
What Are Tiled Conservatory Roofs?
Tiled conservatory roofs are a type of solid conservatory roof and are exactly what it says on the tin: conservatory roofs with tiles! This is perfect if your home also features a tiled roof, making a seamless blend between your existing property and your brand new conservatory or extension.

Most tiled conservatory roofs are available with a wide range of tile colour options as well as different types of tile material, so you can perfectly match the style of your property with your tiled conservatory roof.
Breaking it Down
Still not sure what to look out for when comparing tiled conservatory roofs? No sweat! Here are the best things to look out for with each conservatory roof.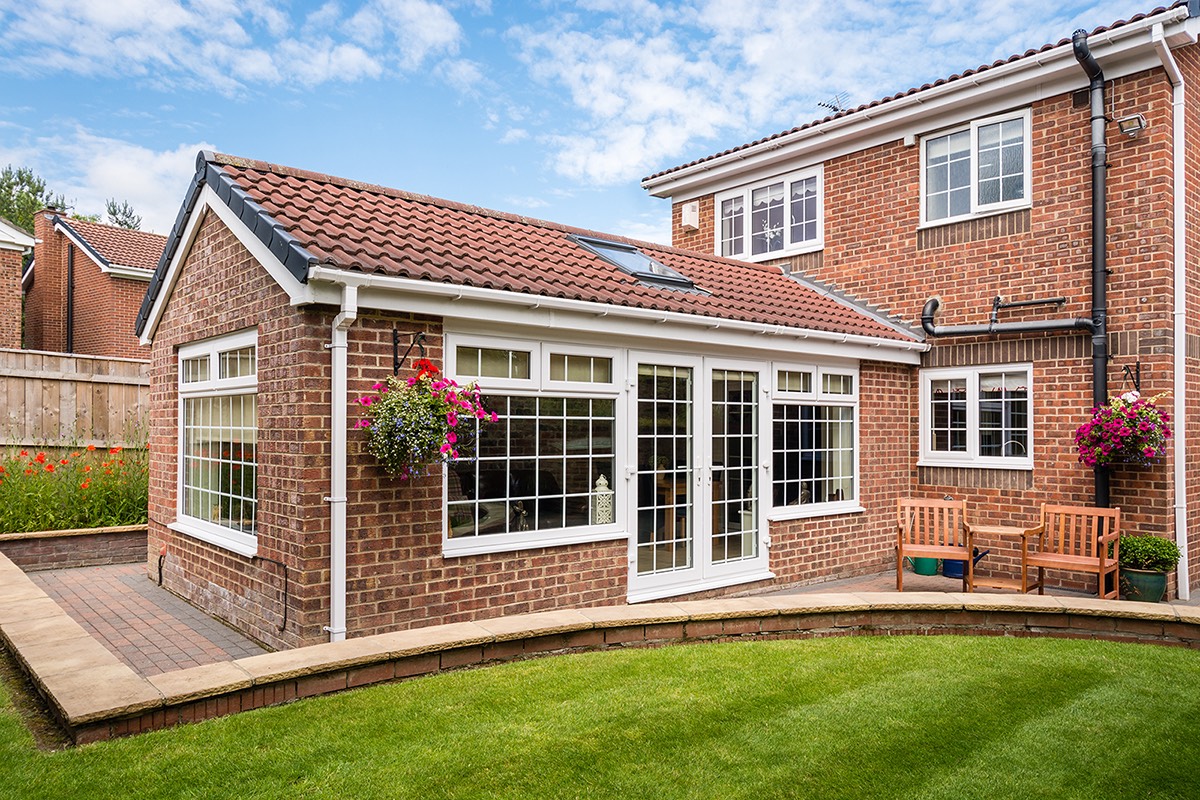 U-value
U-what? Don't worry, it sounds technical, but it's actually really simple. The U-value measures how much heat is being kept in or lost by your tiled conservatory roof. The lower the number, the less heat is escaping from your home.

For a really cosy conservatory, you want a tiled conservatory roof with the lowest U-value possible. This will ensure it stays at a comfortable temperature all year round, not too hot in summer and not too cold in winter. It's also a great sign of energy efficiency, with lower U-values potentially meaning less heating bills for your home.

Start Comparison
Weight
The weight of a tiled conservatory roof is very important too. Think about it, would you rather have a really heavy conservatory roof, putting more strain on your structure, or a lighter tiled conservatory roof that puts less stress on the frame? We think the latter.

We break down the weights of all of our tiled conservatory roof by the same measurement, making it easy to compare. As a general rule of thumb, the lighter the roof, the better. Don't be concerned either; lighter definitely doesn't mean weaker.

Start your tiled conservatory roof comparison today!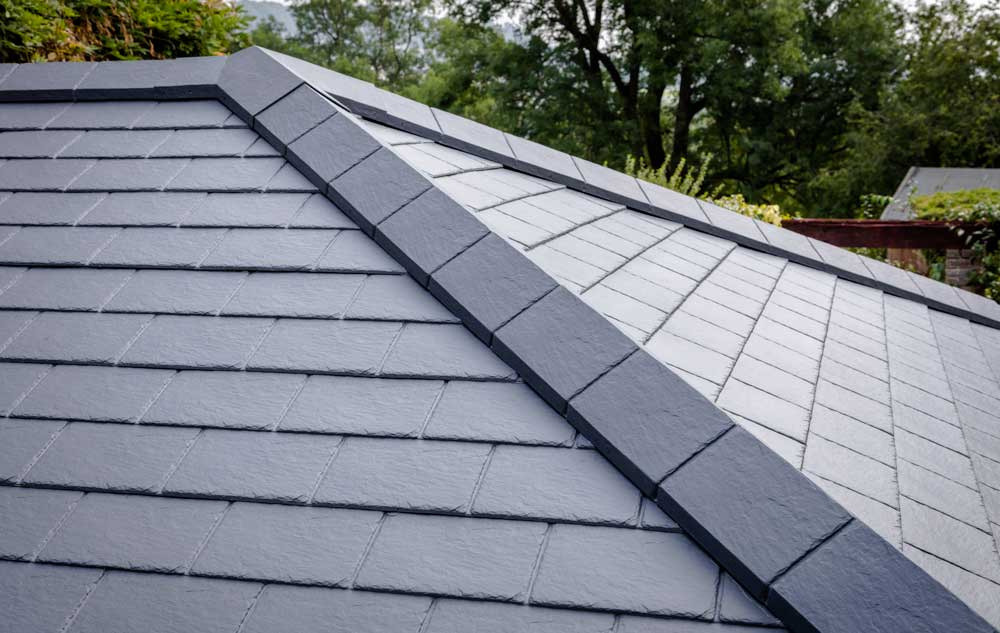 Tiles and Finishes
Tiles and their finish will affect how uniform the look of your home and tiled conservatory roof. The tiled conservatory roofs we compare provide a range of different tile options. Some tiled conservatory roofs can actually take the weight of real tiles too allowing you to match your house roof. Alternatively choose slate look tiles or shingle look tiles in a range of colours.

Take a look at the full range at our compare finishes page.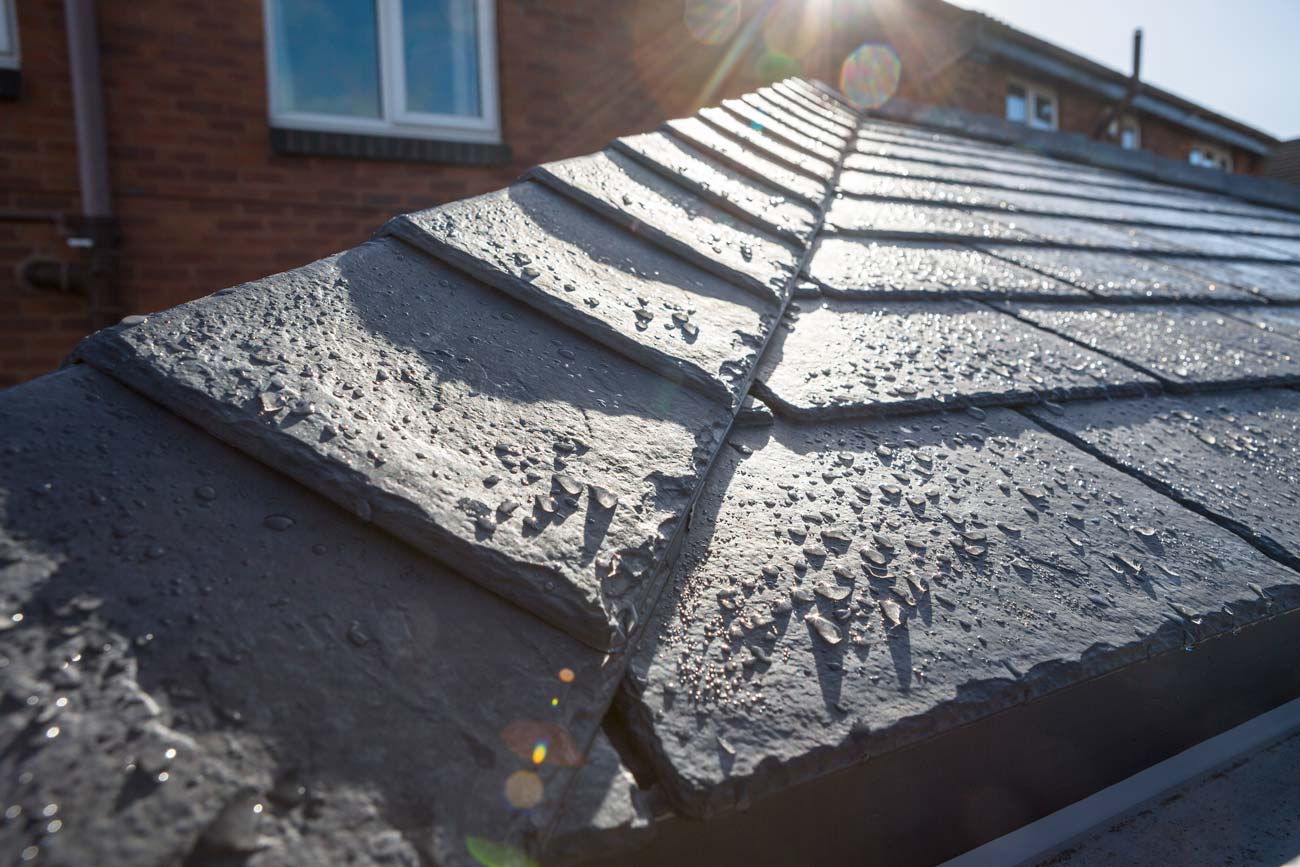 Minimum Pitch
Nothing to do with baseball; the minimum pitch is all about the angle of your tiled conservatory roof. Basically, the bigger the pitch angle, the taller your conservatory roof will be. This will have a big impact on the aesthetics but has more practical considerations.

A lower pitch makes sure that your tiled conservatory roof won't block any sightlines or windows. We make it easy for you to see all the angles available from the tiled conservatory roofs we compare.

Start Comparison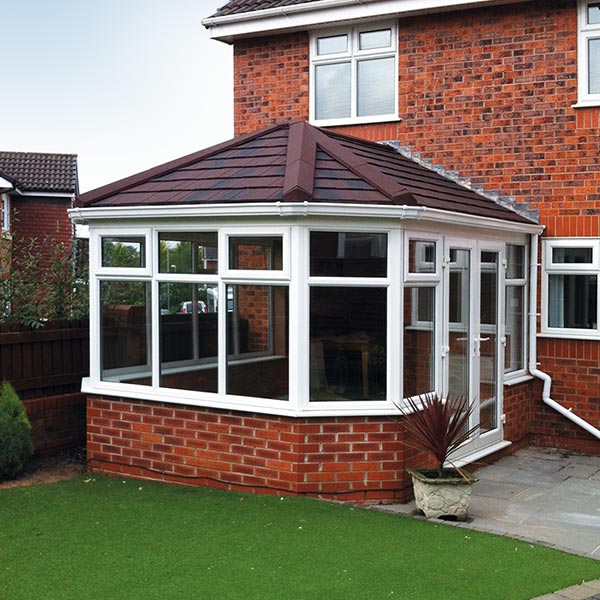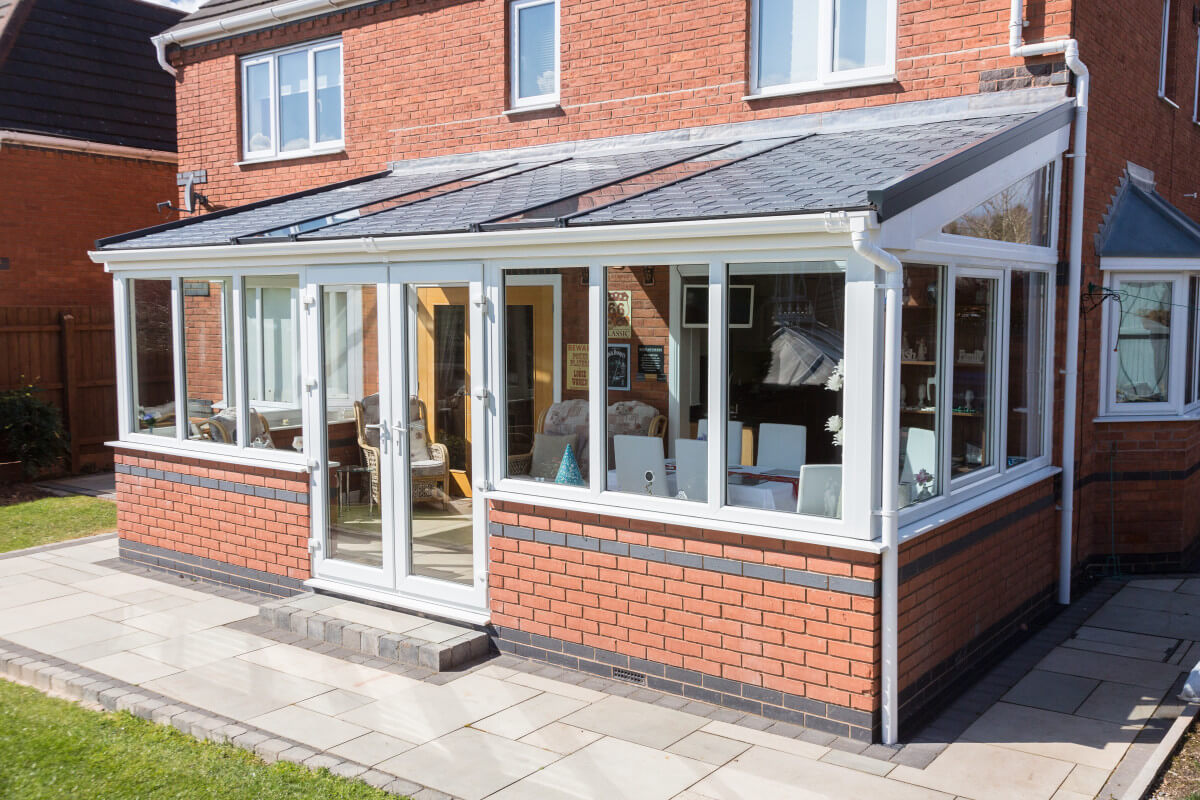 Start your comparison today!
Now that you know the main things to look out for when comparing tiled conservatory roofs, what are you waiting for? Get comparing tiled conservatory roofs and find the perfect one for you and your home!
Start Comparison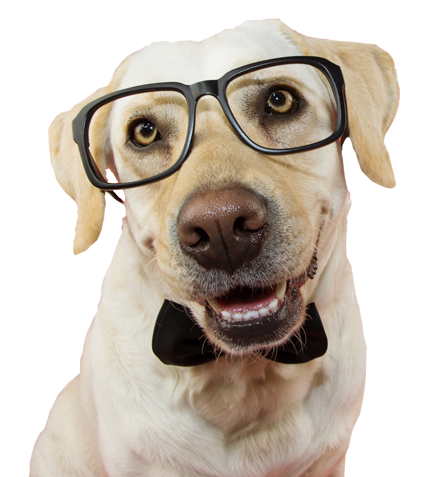 Frequently Asked Questions
What actually IS a solid conservatory roof?

You may have also heard them referred to as "warm roofs". A solid conservatory roof is an alternative to a glass roof. Homeowners love them because they're a great way of keeping your conservatory warm and cosy in winter and cool in the summer, with excellent insulation. Whether your conservatory is an older one in need of a little TLC or it's a brand spanking new build, find your perfect tiled conservatory roof!

Do tiled conservatory roofs give me privacy?

Absolutely! Solid conservatory roofs care when it comes to protecting your home from the peepers of nosey neighbours. Their tiles provide a solid barrier so that even the most prying eyes are kept out of your business.

How much does a warm conservatory roof cost?

When it comes to solid conservatory roofs, one size never fits all. The same goes for pricing. Pricing is tailored specifically to your individual needs and requirements. Your local installer will be able to give you a bespoke quote.

How much do they show marks and dirt?

Thankfully, the answer is very little! With tiled conservatory roofs you have a solid barrier rather than a transparent one. That means dirt and marks don't show as they would on a glass conservatory roof.
Find Out Useful Information