Solid Conservatory Roof Costs Explained
You're probably wondering how much a solid conservatory roof costs by now, which is a pretty fair question. Unfortunately, there isn't a one size fits all answer, as nice as that would be.

Many factors go into how much a solid conservatory roof will cost, and it varies a lot. This page will explain why that's the case and go into some details for other costs associated with a new conservatory roof, such as maintenance. We hope it'll help you make the right choice for your shiny new solid conservatory roof.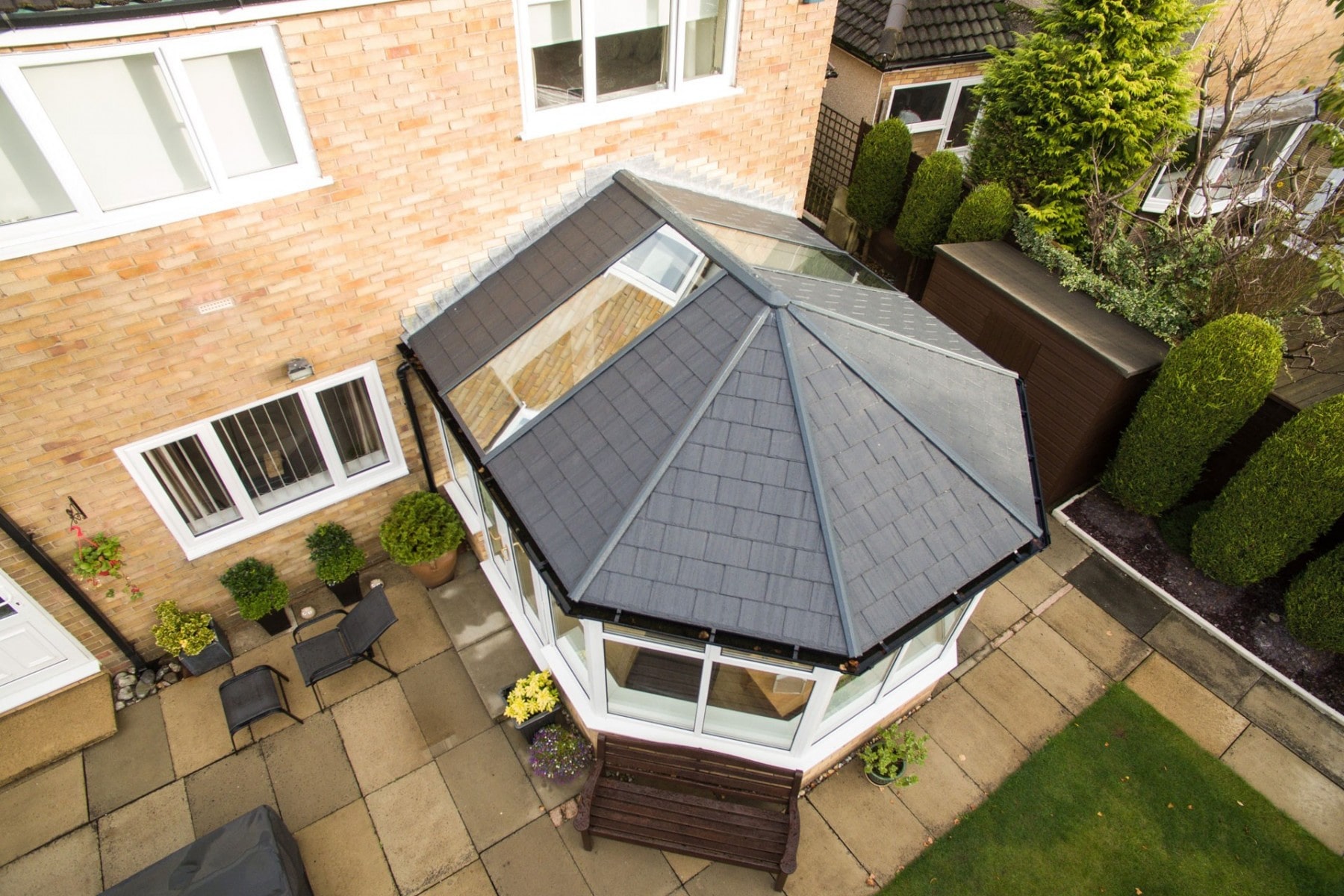 Made Just for You
Many products out there use the term one size fits all when talking about themselves, but that doesn't really fly when it comes to a conservatory roof. Conservatories come in a bunch of different styles: Victorian, Edwardian, lean to and gable, to name a few! And on top of style, they also come in different sizes, from smaller cosy conservatories to whopping, huge extensions.

To ensure that you get a price that suits you and your measurements, solid conservatory roofs are priced just for your job, ensuring you pay only for the roof you need.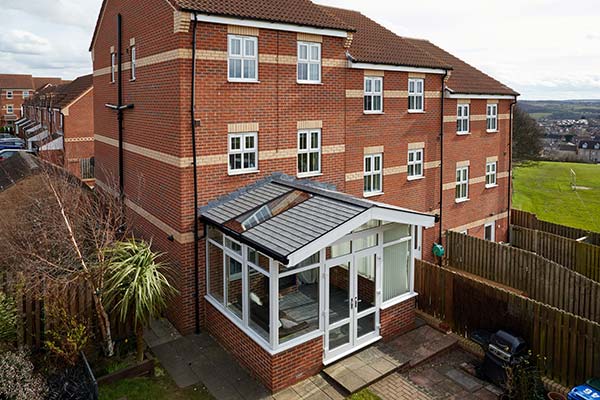 Replacement Costs
We all want things to last, don't we? When you buy something new, you want to rest assured knowing it's not going to break on you in the next five minutes, or preferably even the next five years!

The same goes for your new conservatory roof. What's the use in forking out for a new roof if it's going to need replacing in just a few years? That's why solid conservatory roofs are such a good choice. They last for much longer periods than cheap and not so cheerful alternatives like cladovers and will give you great performance for years to come.

Should the worst happen with a cladover, you could be looking at a very costly replacement. Avoid a costly mistake and get a solid conservatory roof that is really going to stand the test of time.

Start Comparison Now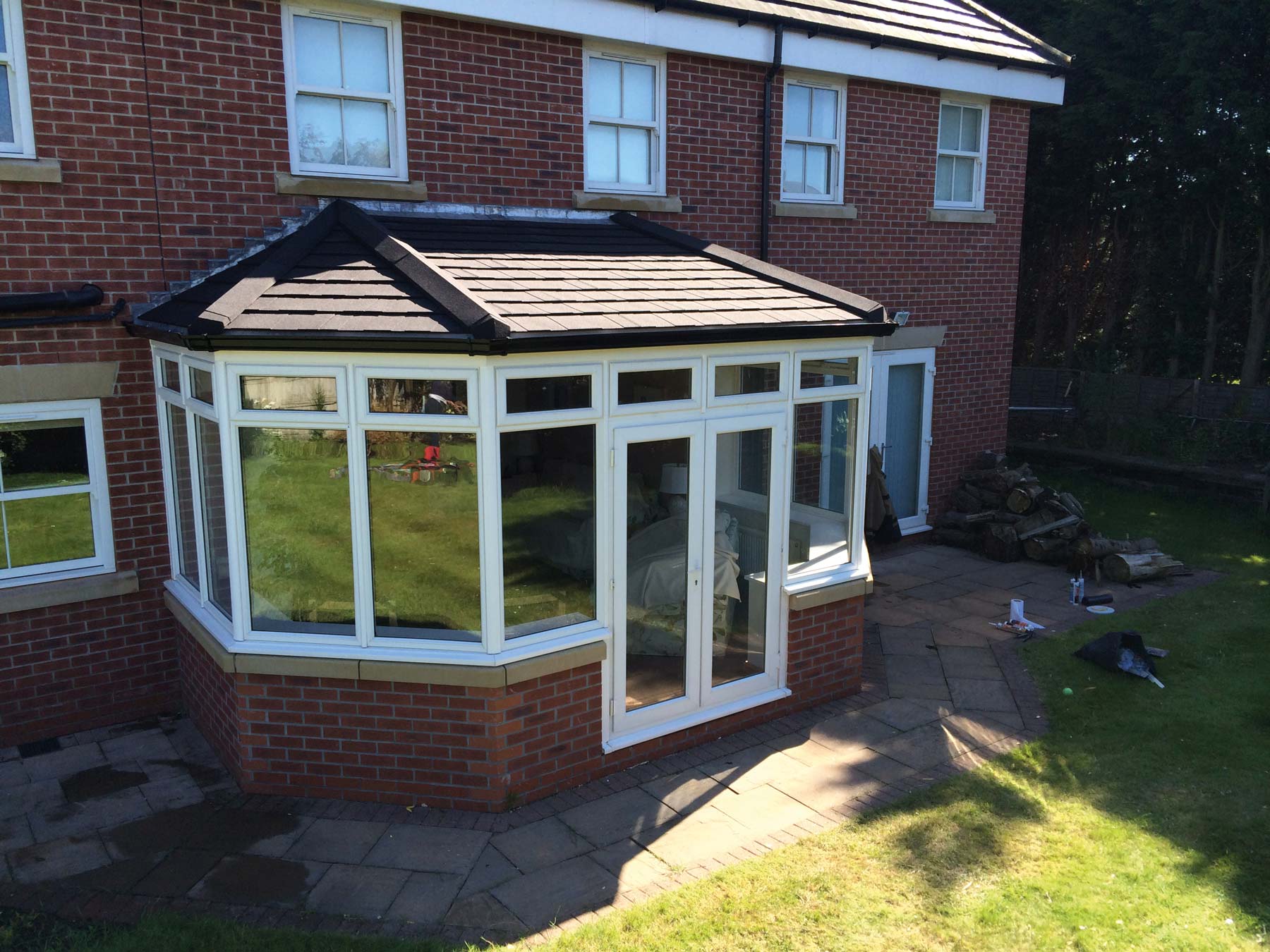 Steel Goalposts
If you have plans for big doors such as bi folds or sliders, you'll want to be sure they can be supported.

Some of the best solid conservatory roofs can handle unsupported spans as large as 4000mm while the lower end are closer to 2000mm.

If you want a door opening larger than the unsupported span, you'll need steel goalposts to provide support. These are costly and could be a nasty and unexpected additional cost for your conservatory. If this is a concern, look for a solid conservatory roof that offers a larger unsupported span.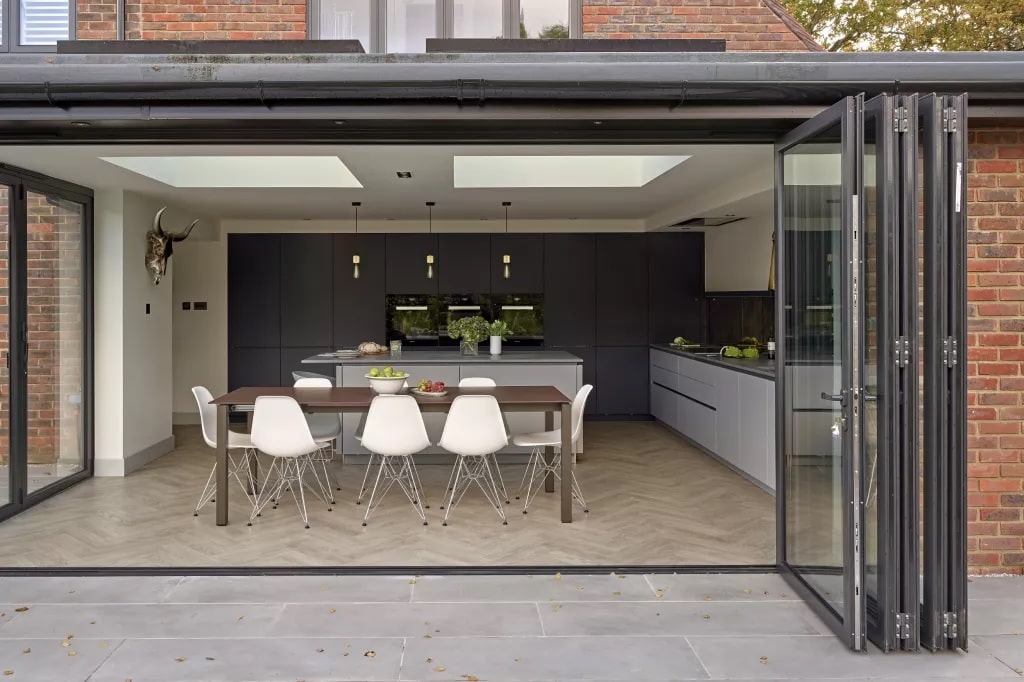 What About Cladovers?
You know that old expression, "If something looks too good to be true, it usually is"? Well, the same goes for cladovers. At first glance, they look like an appealing option to homeowners because they are so cheap, but it's not as simple as that.

Their extra weight can put a strain on the existing window frames below and on the original conservatory framework causing movement. If the worst should happen and it began to fail, you'd be looking to replace the roof and repair any damage caused. Why not skip that hassle and go for a solid conservatory roof system?

Read more about Cladovers on this helpful page.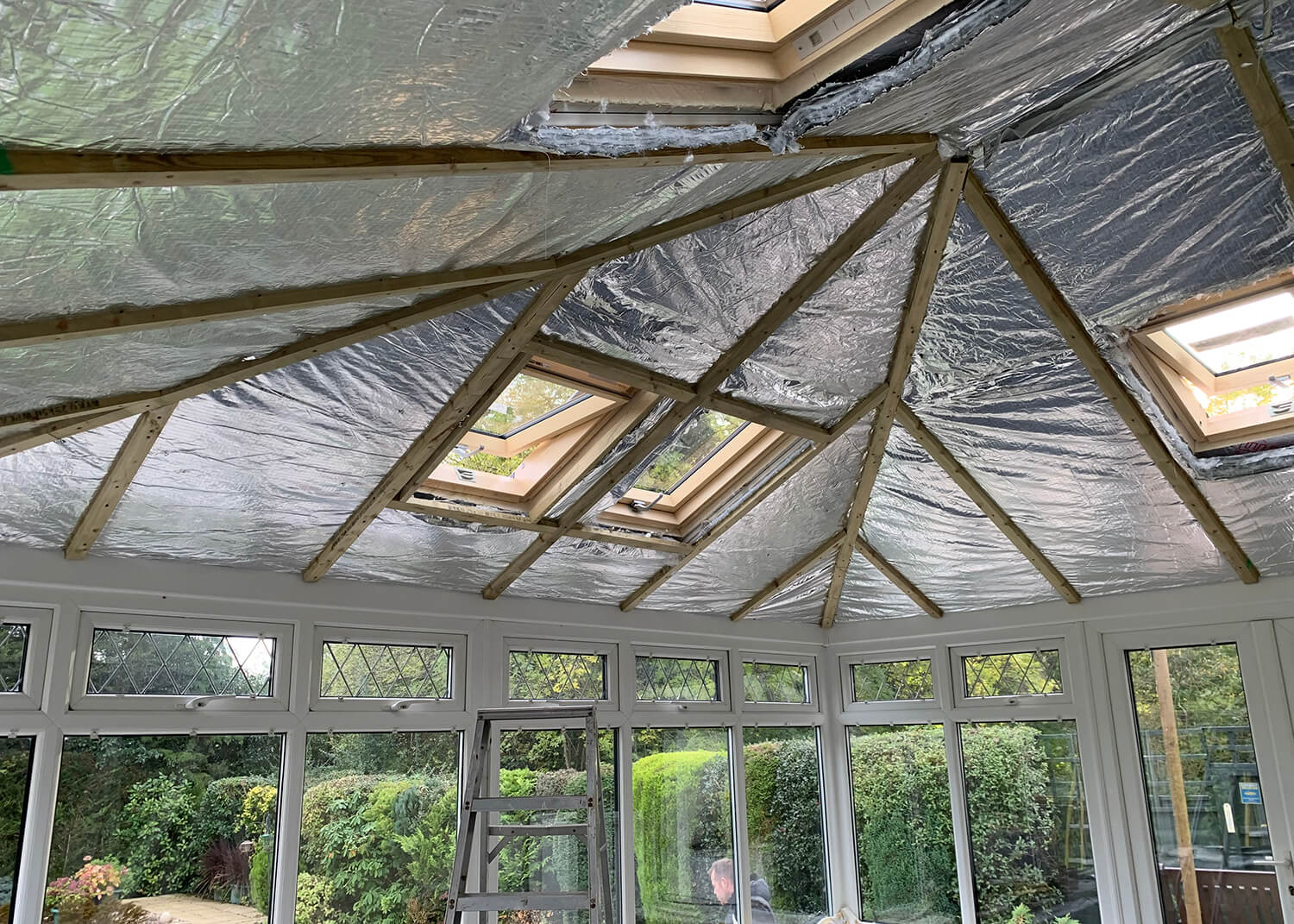 Frequently Asked Questions
Is my solid conservatory roof price just for me?

Just like the tiled roof itself, the price for your new solid conservatory roof will be special and unique to you. After carefully considering all your measurements and specifics, you'll be given a quote that suits your conservatory space.

How long do solid conservatory roofs last?

Obviously, this is going to vary from roof to roof, but in general solid conservatory roofs are really built to last. Some of them even come with specific guarantees of 10 years or more. That's over a decade of stress free conservatory usage!

Can my solid conservatory roof also help save me money in other areas?

You betcha! Let's not forget how energy efficient these are, keeping all that lovely heat inside your house and hopefully saving your bills as a result.

What about goalposts?

Solid conservatory roofs can all support a certain width of door span. It's as much as 4000mm on some roofs on some and others as little as 2300mm. If you need a door bigger than the unsupported span, you'll need goalposts. Unfortunately, they don't come cheap.

How long do these solid conservatory roofs take to install?

They'll be up in a flash and take hardly any of your time at all. Installations can be as quick as just 48 hours, nothing compared to the years of comfort you'll get from your brand new solid conservatory roof. Some are also watertight right from day one, helping protect your conservatory.
Find Out Useful Information