Compare Solid Conservatory Roofs
Get into the nitty gritty of our solid conservatory roofs with our comparison tool. We'll make it very easy for you to compare virtually any aspect of a replacement conservatory roof to find the perfect match for your home.

Whether thermal efficiency is your top priority, or maybe fire testing, we'll allow you to filter effectively. Get started finding your solid conservatory roof today!
Want a space that's never too hot or too cold? Filter by U-value.
Not a fan of tie beams? You can opt to show solid roofs without them.
Avoid any hassle by looking at the solid conservatory roofs that meet all building regulations.
Concerned about your existing frames? Sort by weight.
Find Your Perfect Solid Roof Now!
What is a Solid Conservatory Roof?
At its most simple, a solid conservatory roof is any roof that isn't made of glass panels or polycarbonate and is finished with either tiles or a solid surface instead. Filled with insulation, solid conservatory roofs provide excellent levels of thermal efficiency, weather resistance and durability, but systems can vary and perform at different levels.

Here at Compare Conservatory Roofs, we do the hard work for you. By breaking down all the technical information, we make it easier than ever to find the perfect solid conservatory roof for you.

Feeling confident already? Start your solid conservatory roof comparison today!

Start Comparison
Crunching the Numbers
So, what exactly do we compare when it comes to solid conservatory roofs?

Well, we compare many of the most important aspects of replacement conservatory roofs. Here are a few things we consider: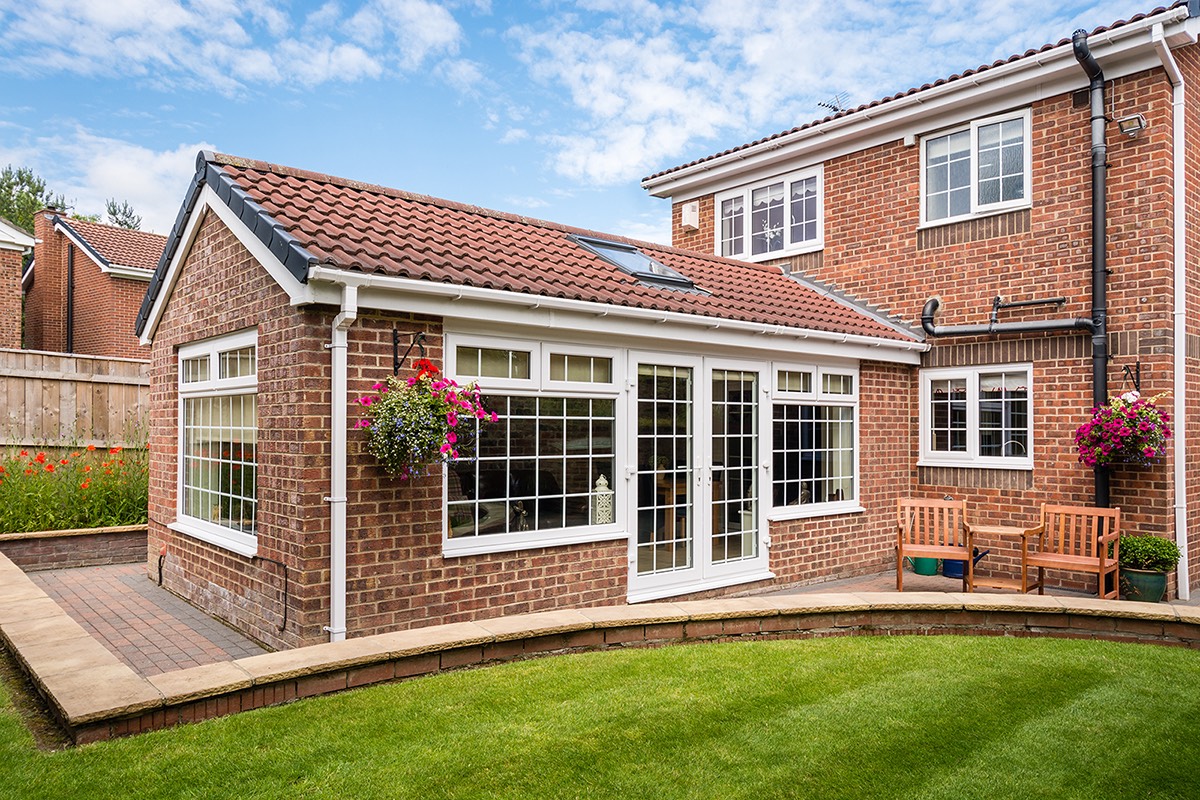 U-value
"What's that?" You may be asking, but don't worry. While the name is cryptic, U-values are actually very easy to understand. U-values measure the transfer of heat from your home, a fancy way of saying how much heat stays in or leaves. Basically, the lower the number, the more consistent a temperature your conservatory space will be.

Glass or polycarbonate conservatories, for example, had U-values around 1.5 - 1.8, but the solid roofs that we compare are almost ten times more energy efficient with U-values of between 0.13 and 0.18. If you choose a solid conservatory roof with the lowest U-value, you're ensuring your space will be usable all year round, avoiding sweltering heat in the summer and freezing in winter.

Start Your Comparison
Weight
When it comes to solid conservatory roofs, lighter is better if you're looking to replace an existing conservatory roof. The lighter the conservatory roof, the less weight will be put on your existing frames, making for a stronger, safer conservatory space. Light doesn't mean weak either; in fact, far from it! Some of the lightest conservatory roofs are also the strongest, ensuring years of enjoyment from your new conservatory.

If you're replacing any conservatory roof, you must check your window frames and foundations' quality. First, check with your installer that they are confident that the frames will support the new additional weight. For reference, a glass roof will typically weigh 30kg/m², and the solid roofs on our site vary between 31 and 67kg/m².

Start Your Comparison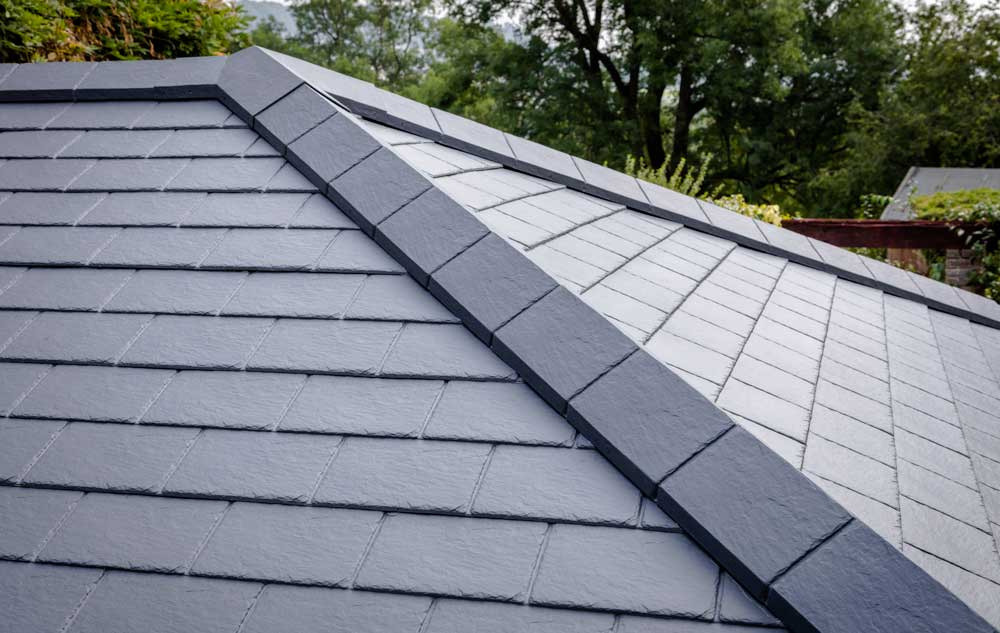 Installation Time
You're now looking at as little as days for your new solid conservatory roof to be up and running. In fact, some of our solid conservatory roofs can be fitted in as little as two days! That means in the space of a weekend; you could have a whole new conservatory roof for your home!

More importantly, some of the best solid conservatory roofs can be watertight at the end of day one, ensuring your conservatory is suitably protected as soon as possible. A quicker installation time will mean less time where your conservatory is exposed to the elements.

Start Your Comparison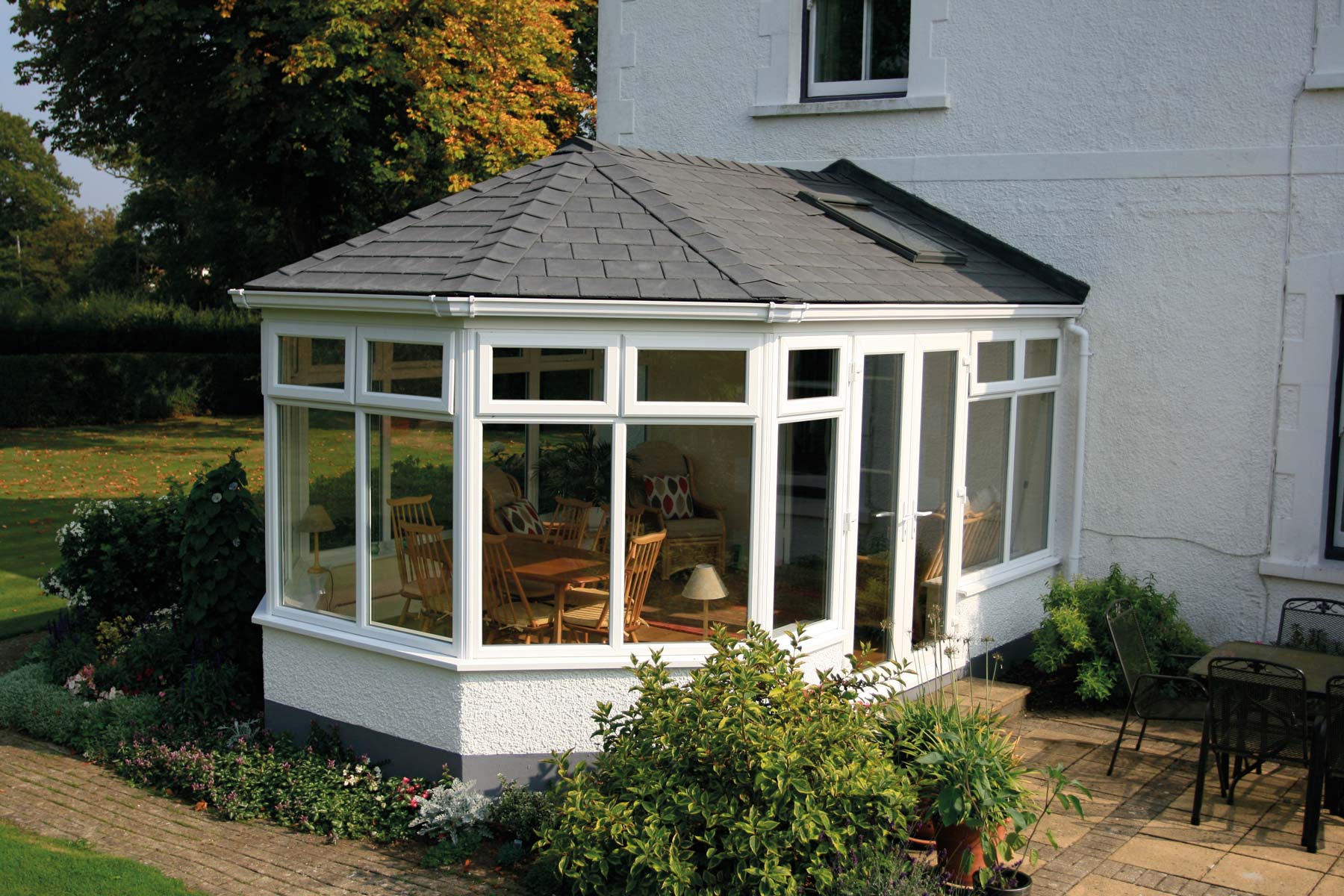 Minimum Pitch
You might be scratching your head at this one, but it's really simple once you know. The minimum pitch is all to do with the angle of your new solid conservatory roof. The higher the pitch, the taller your solid conservatory roof will be.

Lower pitches are commonly more sought after. With a lower pitch, you ensure your conservatory roof isn't going to affect your sightlines and home's windows, particularly modern homes with lower ceilings. Our handy comparison tool will show you all the minimum pitches for our solid conservatory roofs, so you can pick the one that works for you!

Start Your Comparison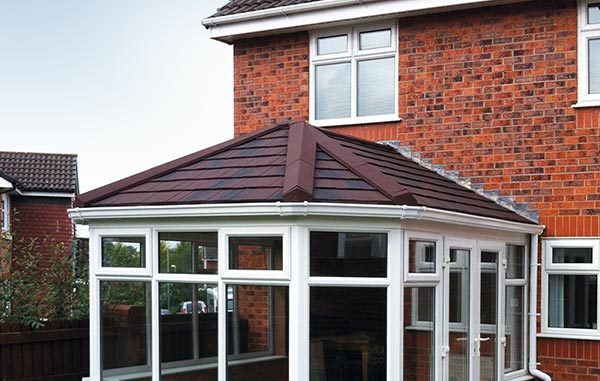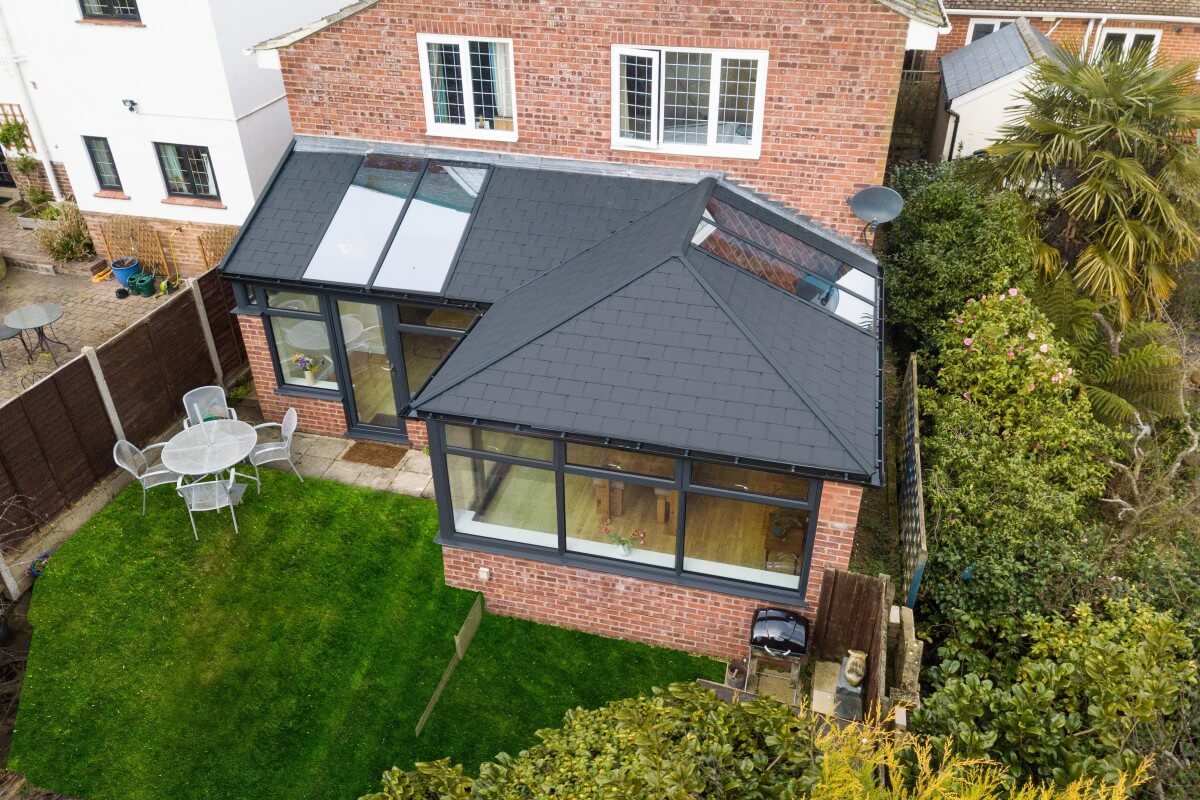 Start Your Comparison!
So, now you have a better understanding of what to look for when comparing solid conservatory roofs, what's stopping you? Start comparing solid conservatory roofs to find the perfect one for your home today!
Start Comparison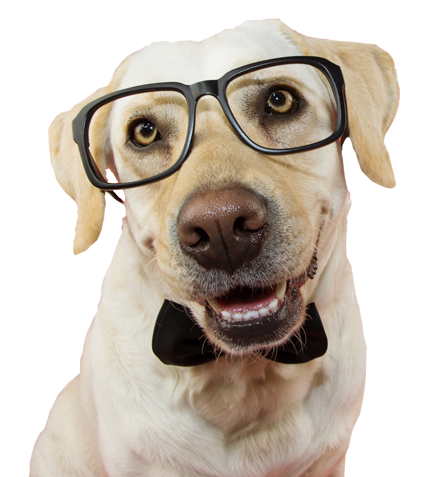 Frequently Asked Questions
Will dirt and marks show?

Worried that after you choose your new solid conservatory roof, you'll be spending your life cleaning it? Well, the major benefit of a solid conservatory roof is that it won't show marks and dirt. On top of that one hosing down a year should be all it takes to leave them spic and span!

What about Building Regulations?

Building Regulations can be scary and a bit of a pain when it comes to your solid conservatory roof. Thankfully, our comparison tool will allay those fears. It'll show you all the approvals each solid conservatory roof has to make Building Regulation approval plain sailing.

Find out more at our Building Regulations explained page.

Could a solid conservatory roof lower my bills?

Potentially, yes! It all comes back down to that all important U-value, measuring heat transfer from your conservatory. If that number is nice and low, the chances of saving you money are higher! After all, a low U-value will mean less heat escaping from your home, reducing the need to reach for your thermostat.
Find Out Useful Information