Top Notch Conservatory Roof Comparison
If you're looking for a conservatory roof, good news! You're in the right place. We compare the very best solid conservatory roof systems to help you find the perfect match for your home. Why spend hours making notes and comparing stats when we can do it all for you?

To get started, begin filling in the form. We'll use your criteria to show you the very best solid conservatory roofs available. In no time at all, you'll be looking at the replacement roof that's right for you.
Thermal efficiency top of your list of priorities? We'll break down U-values for you.
Need a specific pitch for your roof? No problem!
Why wait when you can get results in seconds?
We'll even put you in contact with a local installer, to get the ball rolling.
Find Your Perfect Solid Roof Now!
A Conservatory Roof for any Home
Here at Compare Conservatory Roofs, we compare all manner of solid conservatory roofs, including tiled conservatory roofs and hybrid warm roofs.

We make it easy for you to find the best solid roof for your conservatory, whether you're revamping an old conservatory or building from scratch.

We cut through all the technical jargon and take it down to the basics to help you find your perfect match. By comparing every conservatory roof's important features, we make it very easy to sort the wheat from the chaff. With our clever calculations, you'll find the perfect conservatory roof in no time!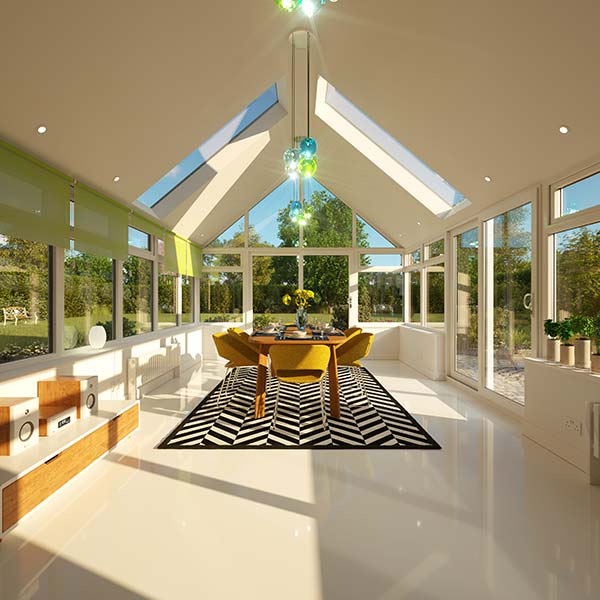 What do we Compare?
Wondering how we compare solid roofs and what things to look out for? Take a look below. Here we breakdown the key points of comparison, making it easier than ever to find the one that suits you.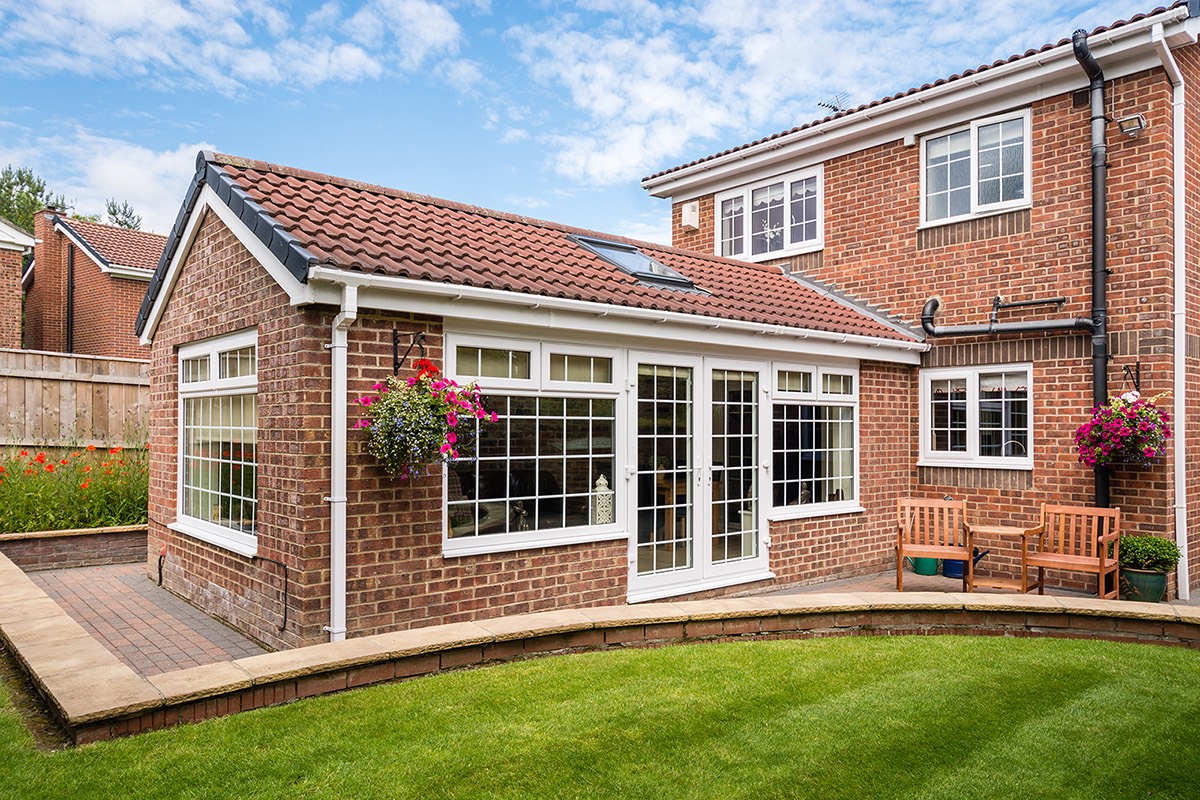 U-value
It sounds strange if you've never come across the term before, but it's really simple to understand. U-value is the measurement of heat transfer between materials. In reality that means how much heat is lost through your conservatory.

The lower the number, the cosier your conservatory will be, keeping heat out in the summer and in during the winter. Arguably, it's one of the most important considerations for a replacement conservatory roof. If the value is low enough, it could mean savings on your utility bills, result!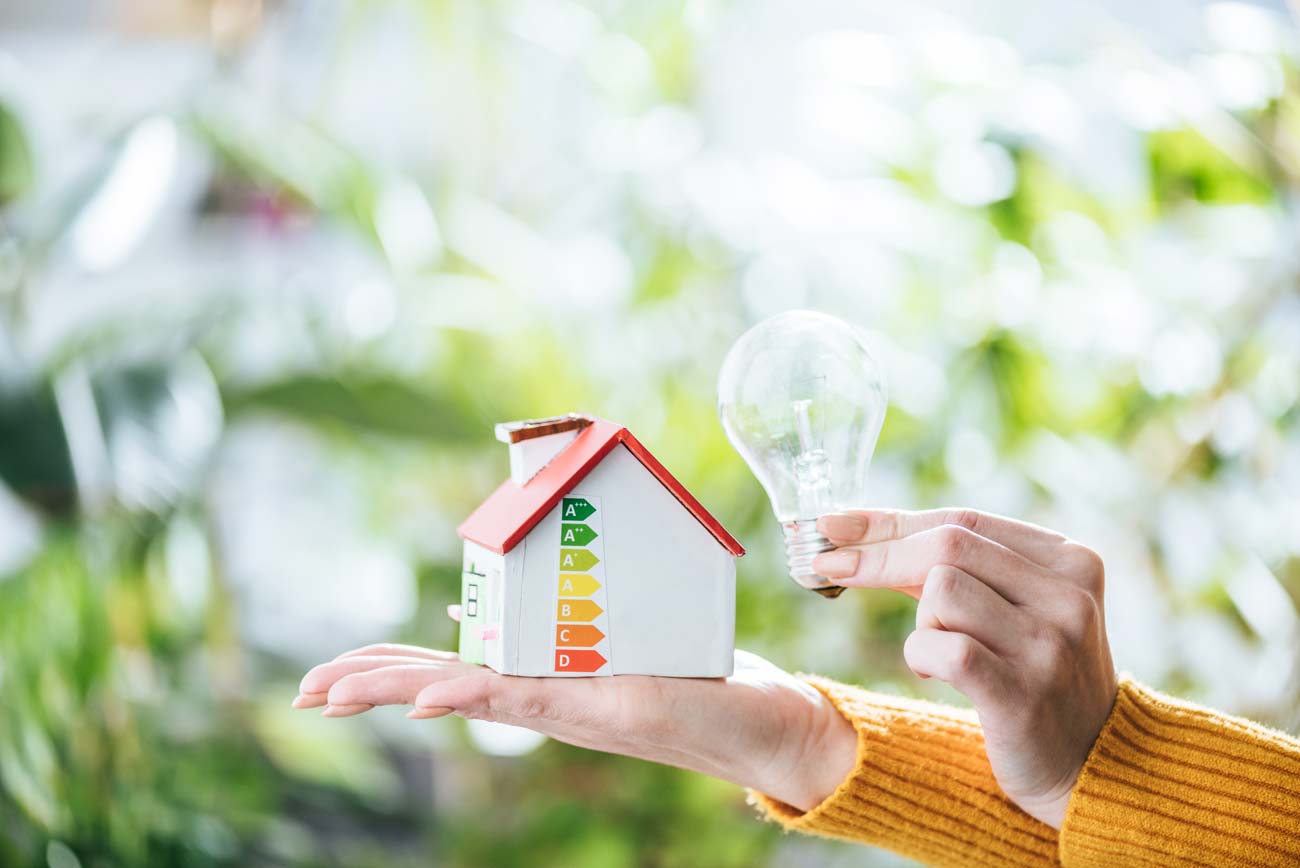 Weight
It's basic physics; heavier things are harder to hold up. That's why lightweight solid conservatory roofs are often the best choice. The lighter the roof, the less weight your conservatory structure, such as existing window frames, has to hold up, hopefully making for better durability and longevity.

So, when it comes to replacement roofs, the lighter, the better. But is my chosen roof strong enough for my window frames? I hear you ask. Thankfully, some of the lightest conservatory roofs are also the strongest, which is great news!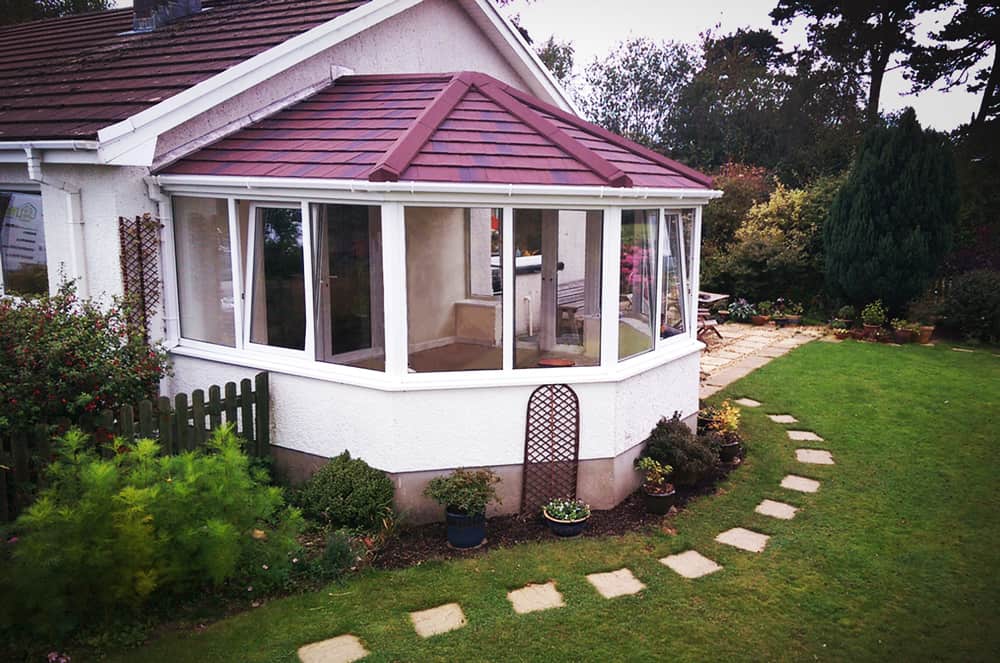 Installation Time
Nobody likes waiting around for something to get done, especially if you want to protect the inside of your conservatory whilst the roof is being taken off, and we feel the same here at Compare Conservatory Roofs.

We show the installation times for all of our replacement roofs so you can find one that works for you. Some of the best systems can be installed in just two days! So if you want to get the job done quickly, look out for a roof that has a shorter installation time.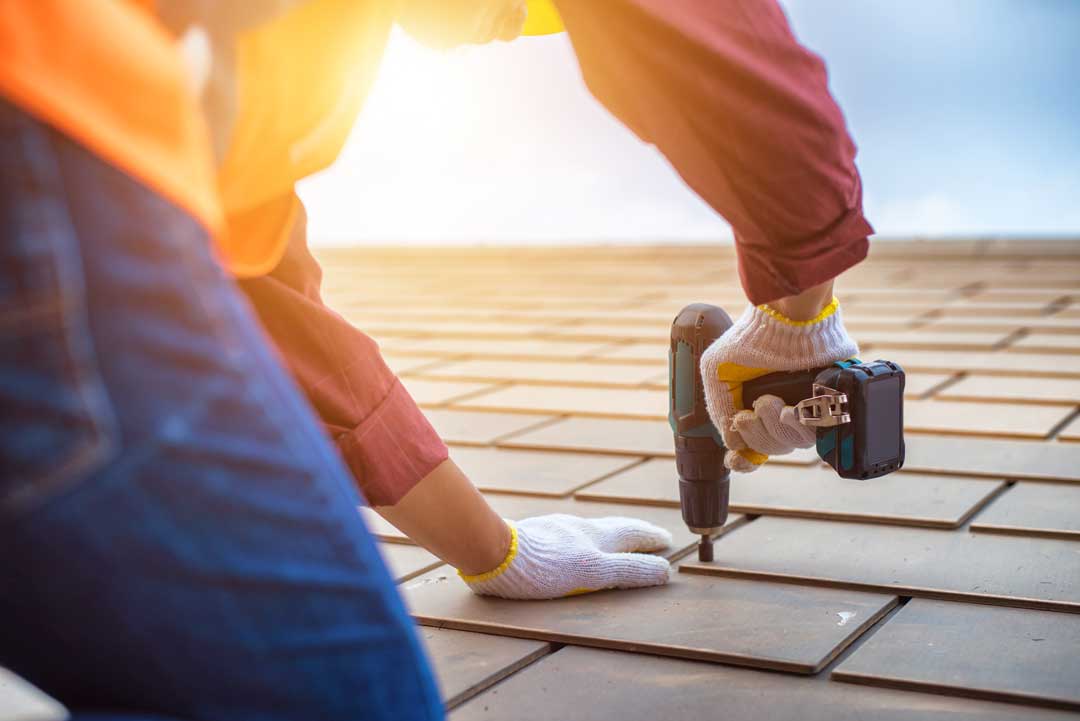 Minimum Pitch
The minimum pitch is all about the angle of the roof. If you want to maximise your ceiling height and you need to avoid upstairs windows where the roof meets the wall, you'll want a low pitch roof.

We measure all of our minimum pitches in degrees to make it even easier to find one that's right for you.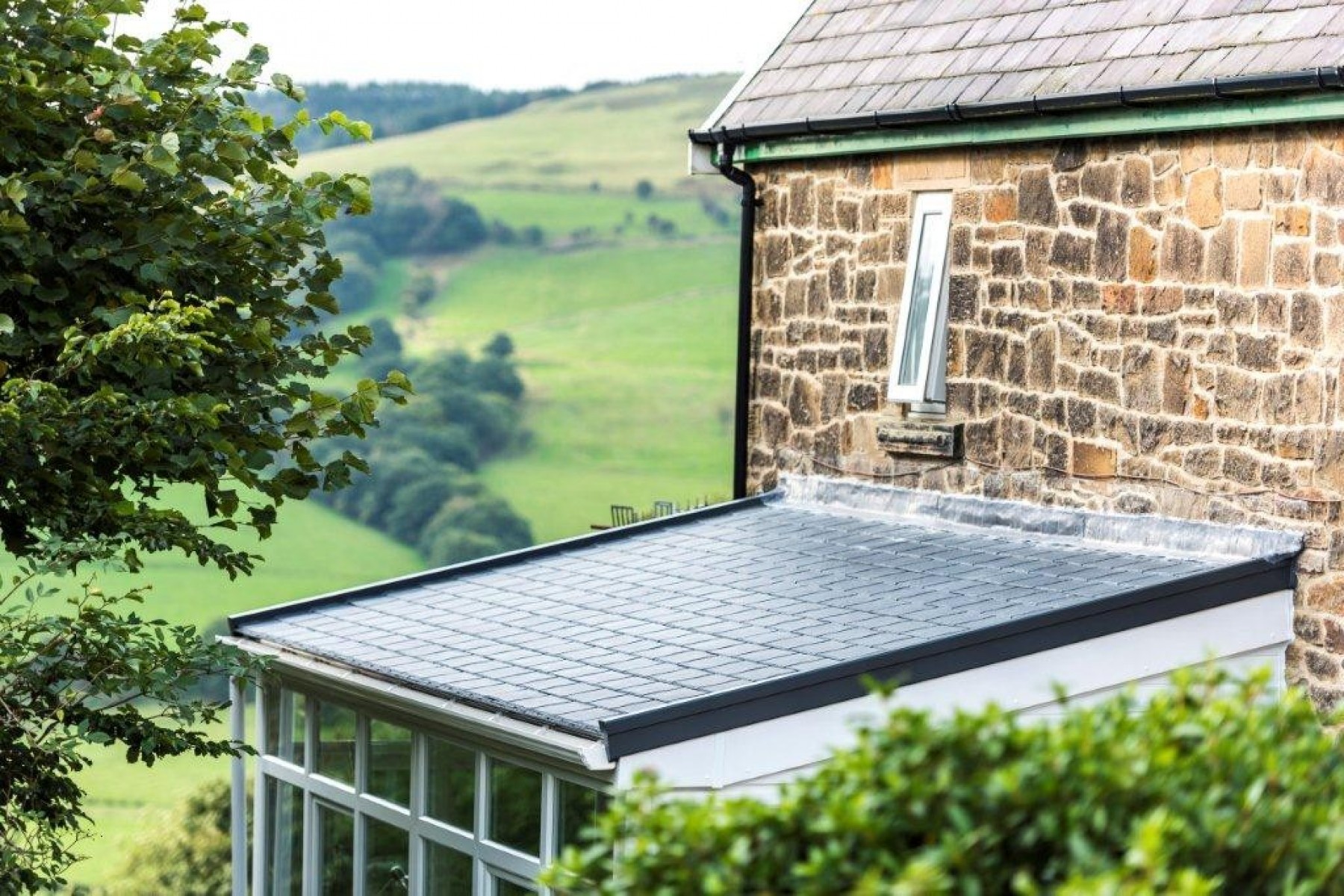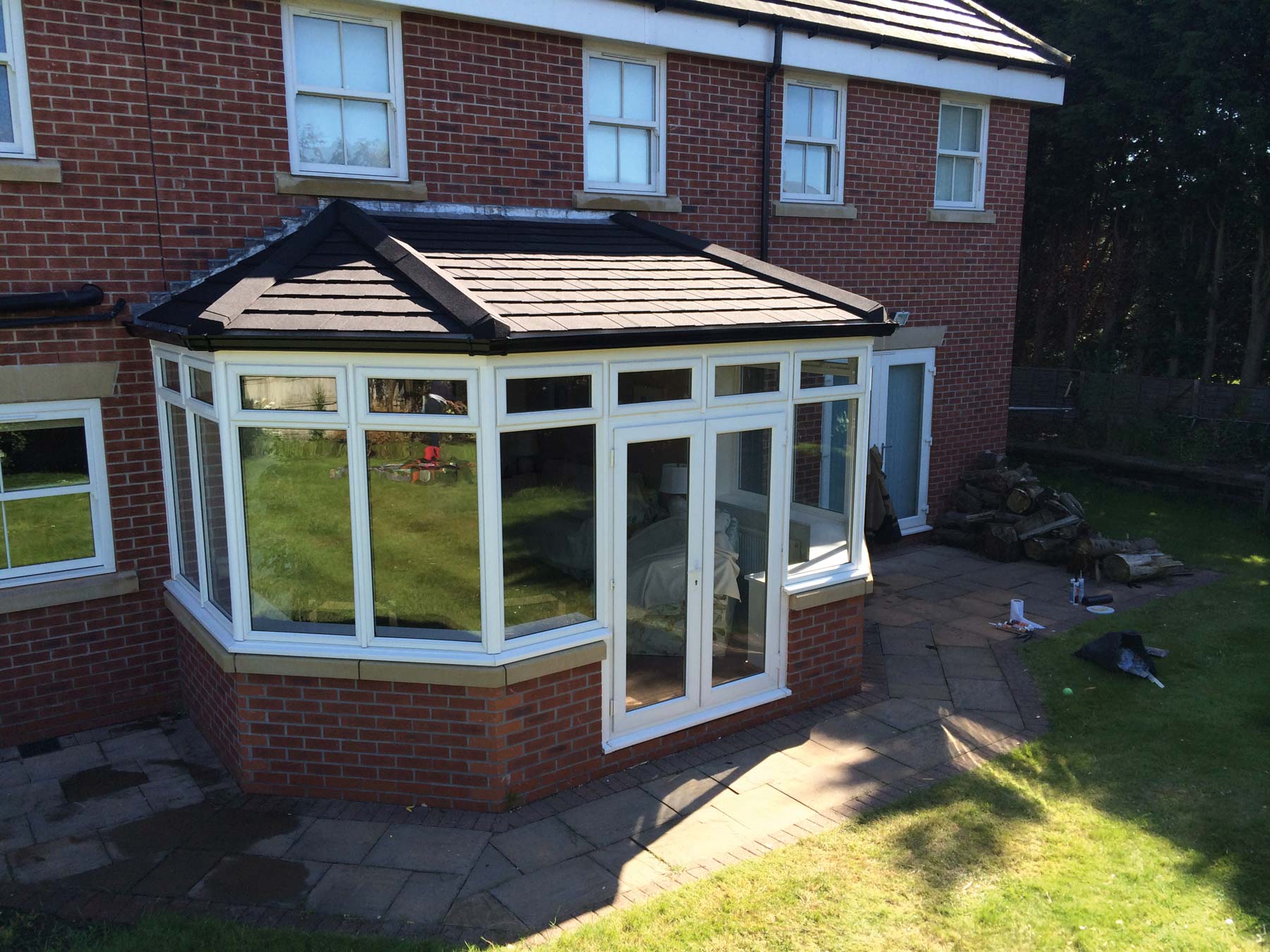 Start Your Comparison!
So, now you have a better understanding of what to look for when comparing conservatory roofs, what's stopping you? Start comparing our conservatory roofs to find the perfect one for your home today!
Start Comparison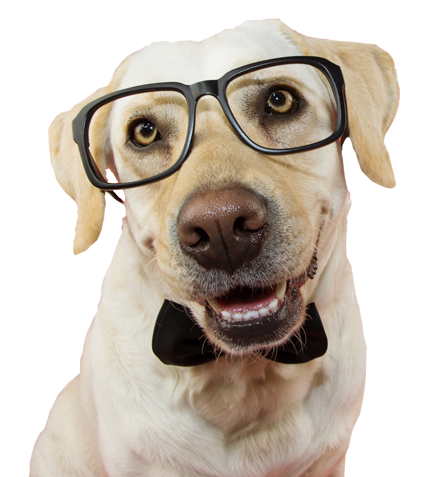 Frequently Asked Questions
Could a replacement conservatory roof save me money?

Absolutely! If you're updating a conservatory that's like a fridge in Winter and hotter than the sun in Summer, a replacement conservatory roof could be the answer you need! The low thermal performance of your current room will mean lots of heat escaping your house, making it chillier in Winter. In turn, that leads to you needing to put up your thermostat, with more heating, meaning higher bills. Now, if you choose a solid conservatory roof with a low U-value, you'll have the opposite effect. Less heat loss, less heating, lower bills. Simple right?

Some solid roofs are energy efficient enough for you to upgrade your conservatory to an extension with Building Regulation Approval. Doing this can add value to your home, as you are adding to the 'habitable space' or the footprint of your house. When you come to sell your house, your valuation will likely be higher than expected.


What about fire testing?

Post Grenfell, whatever modern building materials are used, everyone is concerned about fire, and it's nice to know that your new conservatory roof is tough enough to resist fire. We can also filter results for your new solid conservatory roof by fire testing, showing you the roofs that can handle the heat. Some of the best solid conservatory roofs we compare have been thoroughly fire tested, ensuring peace of mind in that regard.

Do they all use a tie beam?

For the uninitiated, tie beams are structures in the top inside your conservatory roof that ensure your conservatory's stability and have always been used in glass conservatories. Their purpose is very functional, but sadly, they are a bit of an eyesore. Luckily, its another filtering option we offer as we know that you may not want your new room to have that conservatory feel. Some of our solid roof systems are constructed differently and consequently don't need a tie beam as the system provides high levels of structural support and stability.

Can I change the roofing colour?

All of the conservatory roofs that we compare come with an array of tiles and finishes allowing you to tailor your new conservatory roof to your home. Choice varies depending on the roof system you choose, but each of them offer several different options in terms of tile style and colour. From subtle shades to stand out tones, you'll be able to find a colour that reflects your style or complements your home.
Find Out Useful Information