Can My Conservatory Have a Warm Roof?
Like many homeowners, you may have invested in a conservatory in the past. While the new space was much needed, over time, you have probably found that it is growing uncomfortably warm in the summer and too cold to use in the winter. To remedy this, you may want to consider a replacement conservatory roof to help to enhance its thermal efficiency.
While this may sound like a solution to your current conservatory woes, it is important to consider a number of things to find out which warm room is best suited to your conservatory.
If you are considering adding a new conservatory or extension to your home, most warm roofs will be suitable for these too.
What Is a Warm Roof?
Unlike a traditional polycarbonate or glass roof, put simply a warm roof is a solid, insulated roof that is finished with either real tiles to match your house, slate look tiles, shingle look likes or insulated panels. Internally the roof is plastered to give your conservatory the feel of an extension.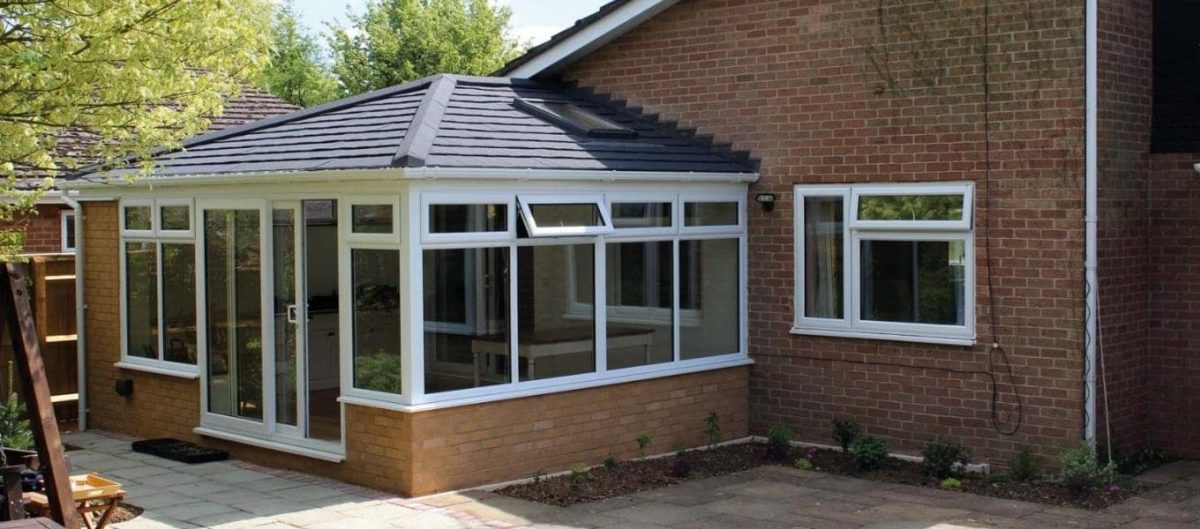 What To Consider When Installing a Warm Roof?

When properly engineered, a replacement warm roof can be a cost-effective solution to save money on your heating bills and regulate the temperature of your conservatory.
If you are looking to add a warm roof to your existing conservatory, you should consider the weight of the warm roof. It is important to ensure your existing frames and doors can support the additional weight of the warm roof as they are much heavier than a polycarbonate roof.
Therefore, it is important to research and properly evaluate the different types of warm roofs available. If you plan to retain your existing frames and doors, we recommend opting for a lighter warm roof that can be added to most existing conservatory profiles.
It is also important to consider what impact the warm roof will have on the original height of your conservatory. Some warm roofs may require the height of your conservatory to be increased which can impact the visual appearance of your conservatory as well as any existing windows.
You should discuss this with your chosen warm roof installer to ensure you fully understand the impact of adding a replacement warm roof to your conservatory. Any reputable installer should be able to carry out the entire warm roof installation themselves from the initial survey, structural calculations, building regulations and installation.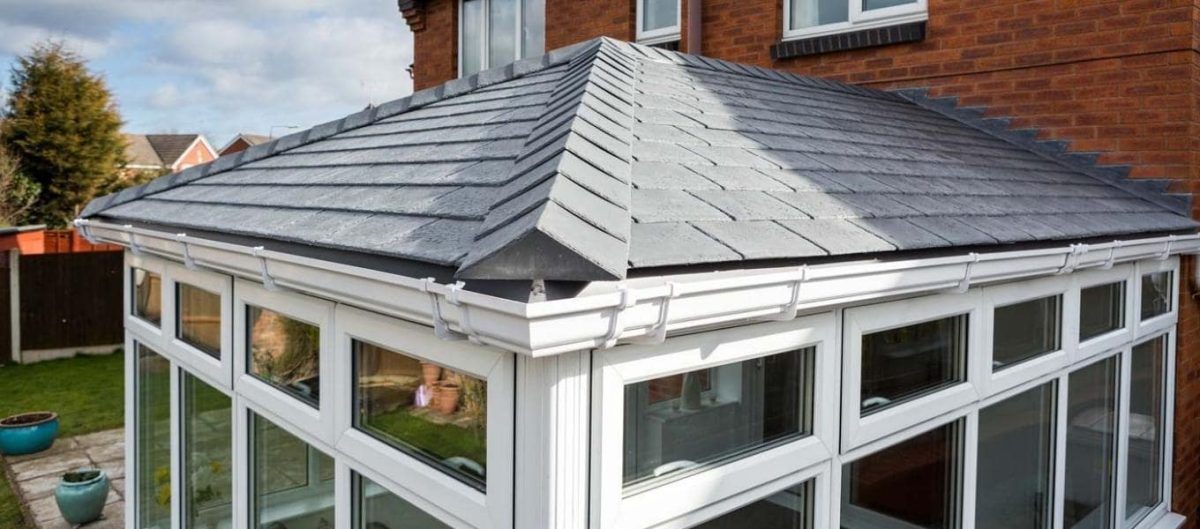 Benefits of a Warm Roof
As we continue to experience rising energy costs, thermal properties are one of the most important factors of any home improvement solution. A warm roof is an energy-efficient option because most of them are highly thermally efficient. This means that it conserves the heat inside the room during the colder months and allows the temperature to remain comfortable in the summer.
Adding a warm roof to your conservatory doesn't mean it needs to be dark and gloomy either! Most warm roofs will allow you to add windows or glass to help keep the room bright and airy. If you decide to add windows or glass to your warm roof, you should consider all of the glass specifications available. Glass technology has moved on significantly and it can help to regulate the temperature of the room as well as protect your furniture from fading in the sun.
The quick installation of this type of roof is another significant benefit. Depending on your chosen installer, the entire process can take as little as two to three days to complete, with minimal disruption to your home. As most warm roofs are specifically engineered to replace an existing roof, a replacement roof is a cost-effective solution to transform a poorly performing conservatory.
Looking To Find The Best Conservatory Roof On the Market?

Here at Compare Conservatory Roofs, we believe that your conservatory should be a sound investment for your home. As a comparison site for warm conservatory roofs, our main objective is to help you create a new living space that will benefit you and your family.
Whether you're looking to enhance your existing conservatory, add a new conservatory or extension to your home, start comparing warm roofs today by using our simple comparison tool. It is quick and simple to use and will find the perfect warm roof for your conservatory.
Compare Warm Roofs Now
If you're looking for a Warm Room for your existing conservatory, good news! You're in the right place. We compare the very best warm roof systems to help you find the perfect match for your home.

Simply tell us what you're looking for and we'll show you the very best warm conservatory roofs available.
Compare all warm roof finishes.
Compare the weight of all warm roofs.
Understand the thermal performance of each warm roof.
We'll even put you in contact with a local warm roof installer, to get the ball rolling.
Find Your Perfect Warm Roof Now!